---
Enquire
Wire Brushes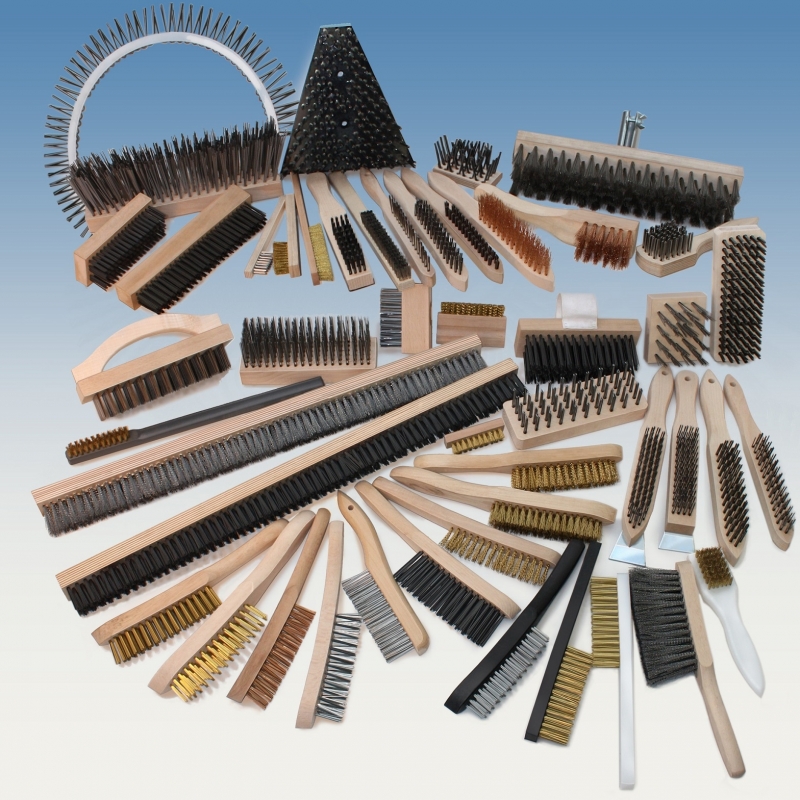 Brushes configured with wire bristles are practical for a variety of uses. Wire is a very adaptable material that can be used for heavy duty deburring or cleaning to the finest of finishing and polishing applications. Wire filaments are available in almost every format of brush therefore as a European/UK manufacturer, IBEX Industrial Brushes can offer you the correct wire suitable for your own particular use. Many of our wire brushes are available from stock, but if you have a particular size and dimension required to suit your equipment we aim to manufacture and deliver in the shortest time frame available. Call us to discuss your requirements, we can help.
Custom Wire Brushes can be made in any style or size. If you can't see the type or style of brush you are looking for on this website, please don't hesitate to call us for a competitive quote on any of your specialist wire brush requirements. Standard Wire Brushes are usually available from stock, subject to quantity
Steel & Specialist Wires - most are available in crimped and straight wire.
Carbon Steel wire, high tensile, flexible memory & coated wires - Zinc, Brass, Tin, Galvanised. Stainless Steel wire - 304 & 316. Inconel, Brass, Phosphor Bronze, Nickel, Beryllium Copper, Titanium, Aluminium.